SPICED CONFIT SALMON TROUT
Ingredients -
Confit
Oil

500ml canola oil

5 sticks lemongrass: use only the lower white portion, crushed

10 x bay leaves

10 x kaffir lime leaves

10 sprigs thyme

20 cloves garlic crushed

10 x shallots crushed

50g ginger, sliced

2 tsp ground white pepper

2 tsp ground coriander seeds

2 tsp fennel seeds
Method
1. Add all ingredients, and steep at low heat for 2 hours.
2. The bubbling should be gentle.
Leave to cool, strain and reserve oil.
3. Oil can be kept in the fridge or freezer for up to 3 months.
Ingredients - Brine Solution

100g salt
100g brown sugar

1L water
Method
1. Dissolve salt and sugar in water, chill the brine.

2. To speed up the chilling, use 700ml water and 300g ice
Ingredients - Salmon

4 pcs x 100g salmon fillet, deboned, skin off
Method
1. Brine salmon in the salt-sugar solution for 45 minutes. Leave this in the fridge while brining. Gently rinse off excessive salt in running water. Pad dry salmon fillets. Place salmon in a shallow tray and fully marinate in confit oil overnight in the fridge.

2. Before cooking bring the salmon and oil to room temperature. Remove salmon from oil and place on baking tray.

3. Preheat oven to 60ûC, fan assisted mode. Bake for 20-25 minutes, brushing salmon with the confit oil every 5-10 minutes. The salmon should not have changed color, and resulting flesh should be tender and flake easily.
Ingredients -

Cauliflower Cream

250g cauliflower florets

50g butter

2 x shallots

10 x curry leaves

100g cooking cream

150g milk

1 tsp sugar
salt and pepper to taste.
Method
1. Saute shallots, curry leaves and sugar in butter until shallots turn translucent. Add cauliflower and saute for a few minutes, just to caramelize the florets. Add cream and milk and allow the florets to cook and soften. Season to taste with salt and pepper. Puree using an immersion stick blender or jug blender. Keep warm.
Ingredients - Squid Ink Sago Crackers

1/2 cup sago pearls
3 cups water
1 tbsp squid ink

Method

1. Bring water to a boil. Add sago pearls and cook until the middle white spots in the pearls are minimal while whisking regularly to prevent the pearls from sticking to the bottom of the pot. Strain and cool the pearls in running water. Allow the pearls to cool and water to drain off.

2.Pour back into a pot and add squid ink. Mix well. Spread sago pearls thinly over a silicon mat. Dehydrate in an oven or dehydrator at 65ûC for 18‑24 hours. Resulting sago should feel dry to the touch.
3.Heat oil to about 180ûC. Add a small piece into the oil to test if it puffs up. It should take less than 10 seconds if the oil is hot enough. Fry in batches and do not attempt to fry a big piece at once as it can expand up to 4 or 5 times its original size!
- Season with a blend of salt, smoked paprika, chili powder or any flavored spices.
es les combinaisons.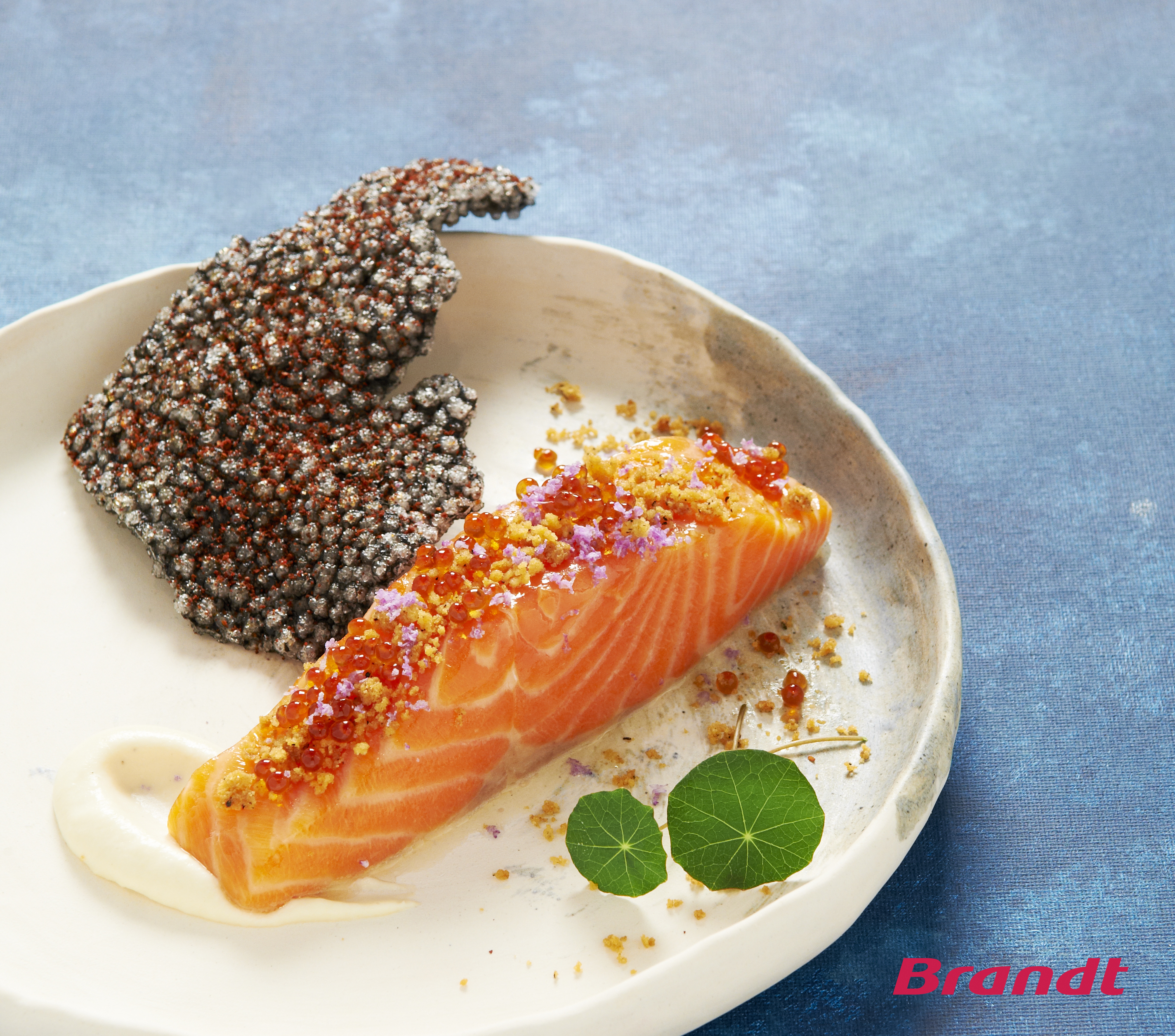 This recipe was contributed by Home-Chef Chia Wee Loon. Discover this passionate home-cook on Instagram!